Unity Church Hill Nursery
Unity Church Hill Nursery is entering 2021 with a great team. Ashley and Hannah are managing the retail nursery operation and have been spending this winter organizing, making signs for nursery products, researching new product lines, and putting together orders for this coming season. (We just received a new shipment of beautiful planters, benches, and birdbaths.) With the Nursery in such good hands, I've had more time to devote to planning our food production and nursery production. We have an ambitious plan for food production which Sarah has just started implementing with the first seeding in the greenhouse. It is always a pleasure to be able to work inside a sunny, warm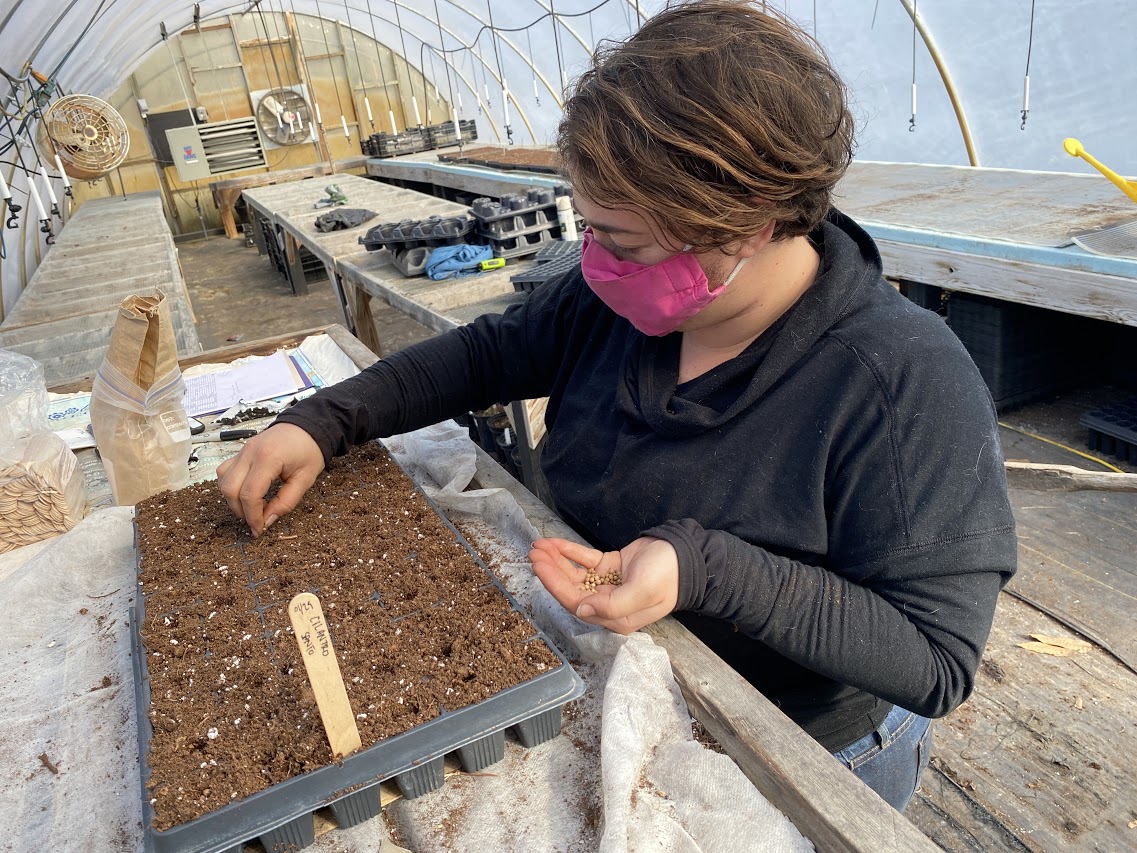 greenhouse when it is cold and snowy outside, and watching the seedlings grow gives one hope of the coming Spring. 
With Sarah managing the day to day of food production this year, we will have more produce to offer and plan to return to the Chestertown Farmers' Market this spring. 
We currently have a limited supply of f
resh produce available for sale at our farm stand. Our in-house native plant production took a giant leap forward in 2020 and we plan to carry that forward into 2021. With such a capable team, I'll be focusing more of my attention in this area in 2021, and while there is a learning curve moving from food production into native plant production, I am excited to learn and continue expanding our operation.
In addition to planting edibles, we've seen that the trend of planting natives to provide habitat and food for birds, bees, and wildlife in your own yards continues to grow. As always, we plan to carry the standards for our area, especially those that are used often for mitigation and restoration projects, but we also keep an eye out for new cultivars of native species that have 
slightly different characteristics and 
may work 
better in certain niches. For example, some 
cultivars may be shorter and more compact than the straight species and fit better into a 
 small garden, or they may be a different or 
 more unusual color to add special interest to a planting. Cultivation of native plants has come a long way.

Last Spring, we were excited to hear how many of you had plans to grow your own food. You arrived at the Nursery looking for edibles... fruit trees, berries, herb and vegetable plants and seeds. In expectations that growing your own food will be just as popular this year, we will be carrying seed packets from Seed 
Savers 
Exchange, growing even more of our own herb and vegetable plants to have 
available for sale, and will once again be bringing in fruit trees and berries. Check out what we plan to bring in and grow on our website. If you want to lock in items now for this Spring, please email or call to place your order. And, if you need some helpful advice, please don't hesitate to ask.


And, if you haven't already heard, new for 2021 and to show our appreciation to our wonderful customers, we are now offering a loyalty rewards program. For every dollar spent, you earn a point. Once you've earned 100 points, you are eligible to receive $2 off your next purchase. Every little bit counts. 
We are currently open Monday-Friday 8am-5pm. Starting March 20th, we will resume our Saturday hours.
Theresa Mycek, Plant Production Manager
Unity Church Hill Nursery
Unity Landscape Design/Build
With winter officially upon us, the Unity Landscape Design/Build (ULDB) team has taken the opportunity to improve our workshop, grounds, and equipment, to organize, and to bring in inventory which will be needed in the busy months ahead. We are excited to implement new technology to better serve our customers. Our website is in the process of being revamped to be more user-friendly and to better detail the services Unity provides. We are committed to being progressive and to evolve as needed amidst this ever-changing world.
Our sales and design team has been working on obtaining permits for upcoming shoreline projects as well as creating designs and proposals for many other upcoming projects. Our crews have been working on several jobs throughout the winter including lighting and hardscape installations, ground water management, and even a pond restoration!
Here Lucas describes two projects we've been 
working on recently:
Through the month of January, Unity Landscape has made great strides on the pond restoration efforts that are underway in the Town of Templeville. Unity has been on site cleaning and clearing overgrown vegetation, removing debris, and stabilizing the edges of the pond to prevent erosion. The project has five major components, the first two being a rain garden and a bioswale on the north side of the pond that will capture the stormwater and allow infiltration into the ground during most light rainfalls. There is an additional rain garden on the south side of the pond as well, which also "pre-treats" the stormwater prior to it spilling into the pond. The last two key features lie just within the water's edge, where an 80-foot stone revetment was installed to retain the soil on the south side of the pond, and a 300+ foot low profile sill and planting shelf is being installed around the western edge of the pond. When the sill construction is completed, the site will be stabilized and then planted this spring. The photos shown here show the completed portion of revetment and the sill being constructed. Stay tuned and follow us on social media for more project updates.
ULDB wrapped up 2020 with a project for Delmarva RC&D and CBF to provide some additional planting to a community edible garden right along the shores of the Wicomico river in downtown Salisbury. The planting consisted of Amelanchier trees and fig shrubs, which will provide numerous benefits (and figs) to this edible garden. This project was a joint effort by many including the City of Salisbury to bring the edible garden to its final stages.
Happy Ground Hog Day!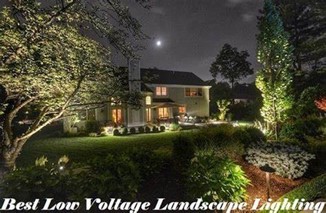 Whether we have six more weeks of winter or an early spring, now is the time to consider spring landscaping needs - low voltage lighting, irrigation opening/maintenance, spring landscape cleanup, annual landscape maintenance, and new plantings, just to name a few.
Sandy Appell & Chris Sade
Unity Landscape Design/Build